Primera LX400 | LX200 | 4" x 2" Custom Matte Label Stock | 800 labels | 922006
Custom label with two labels combined in one design. Comprise of 3x2 and 1x2 labels. Labels can be separated into two when printed. This is done by printing label as 4x2 and peeling off 1x2 and 3x2 separately.
Label Specification: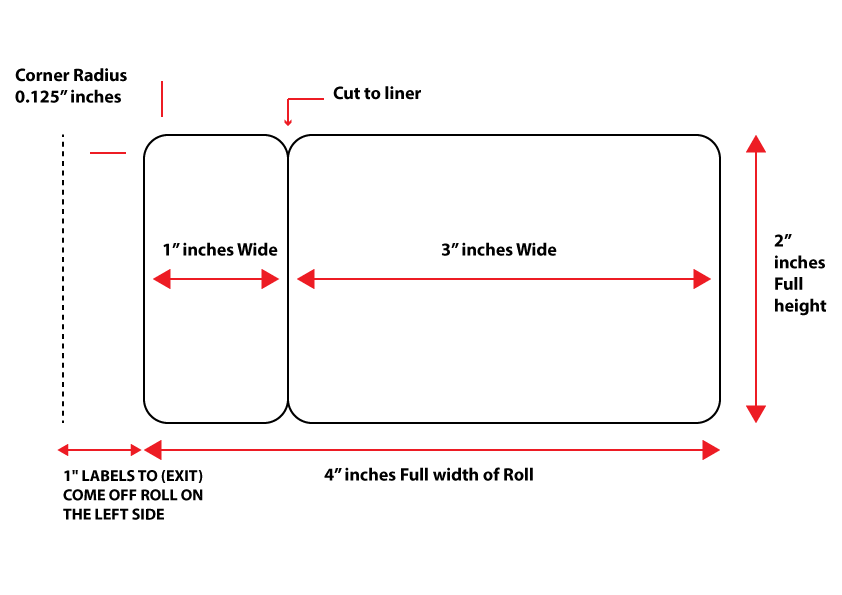 Part Number: 922006


Size: 4" wide by 2" long

Shape: Rectangular

Corners: Rounded

Labels across: 1

Perforations: No

Label Quantity: 800
White Matte label stock is smooth, white face sheet with permanent, general purpose adhesive. Excellent adhesion to cardboard, metals and most plastics. White Matte finish is very abrasion resistant and highly water-resistant.
For use with Primera LX400 color label printer and Primera LX200 tag printer. These are inkjet printable labels and can also be used with other inkjet label printers.
Primera LX400 Ink Cartridges
Primera LX400 Label Printer
LX400 Color Label & Barcode Printer -74261