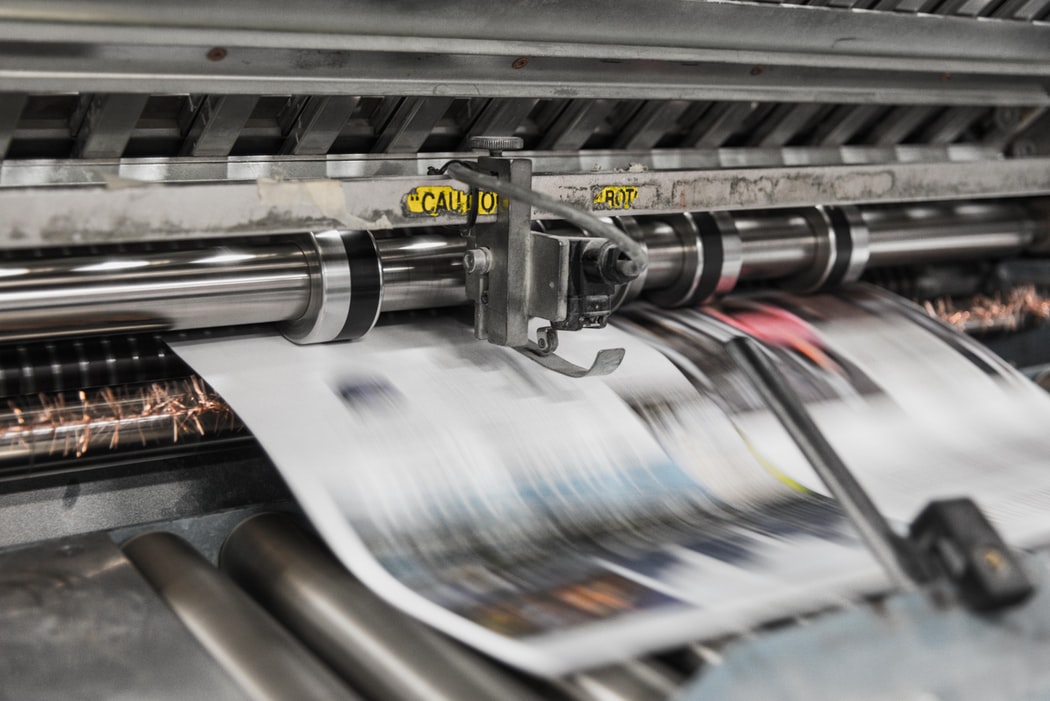 One of the pleasures of owning a small, artisanal business is the ability to connect with your customers directly. Retailers from e-commerce giants like Etsy and Shopify are able to sell everything from upcycled antiques to cosmetics and everything in between. There are so many ways to make your product space stand out, from SEO knowledge to snappy product descriptions, but one thing that is often overlooked in retail spaces is the importance of packaging. Humans as a species are visual creatures, and the ability to create professional-looking packaging that draws the eye is a crucial step in setting your business apart. We have a few tips for how you can utilize an inkjet label printer and a little design know-how to help make your products pop.
If You're a Foodie: Clearly Label Allergens and Nutritional Info
If your product is meant to be consumed, properly labeling and displaying ingredients, allergen info, and nutritional info can be the difference between buyers flocking to your product and nothing but crickets. A staggering percentage of consumers, almost 71%, say that they look at nutritional labels on products almost always, which means that not having them can be leaving potential customers out in the cold. Additionally, with food sensitivities and allergens being at the forefront of many conversations about health, having clearly defined labels is an important way to disclose allergens that could have potentially harmful side effects to consumers. Products sold at local farmer's markets can get away with hand-made labels and verbal disclosures about allergens between community members, but that's not the case in an e-commerce space. Protect yourself and protect your business with an inkjet label printer to give your nutritional info a clean, professional edge.
Cosmetics? Ingredients are Important!
More and more beauty gurus are flocking to small businesses and independent cosmetic companies as a way to look beautiful and support small businesses. One reason that consumers flock to indie brands is because they're more likely to be vegan and cruelty free, a growing concern in the beauty industry. If your e-commerce deals in cosmetics, it's important to be able to clearly label your business' commitment to these practices, both on the site, and on the packaging itself. In addition to making your brand's commitment to these ideals known, custom labels can do the vital work of disclosing the materials you're using in your formulas, especially on products that go on lips and eyes.
When Designing Labels, Consider Brand Identity
Now that we've tackled the practical stuff, it's important to think about the fun part: packaging. As we mentioned before, aesthetics can be a huge part in influencing consumers to purchase a product. We live in an age where every product comes with myriad choices at every possible budget. How do you plan to stand out? When you're asking yourself this question, consider your brand's identity. What do you stand for, what are your values? What market do you want to attract? Once you answer those questions, you can then ask yourself how you imagine visualizing those values. Is your product clean-cut and stark? Flowing and free-spirited? The beauty of using products like an inkjet label printer is that you have the opportunity to test prototype logos and product labels in real time, so consider mocking up several and trying them out to see how they fit. You're a creative entrepreneur; your only limit is your imagination.
Whether you're new to the world of e-commerce or a veteran of the industry, staying on top of emerging trends is a constant race to stay relevant. However, with something as small as an inkjet label printer and a little time in a design program, you can establish and evolve your brand over time, allowing you to reach more customers and help your business thrive. Have questions about how best to maximize your site's design potential? Let us know in the comments below.