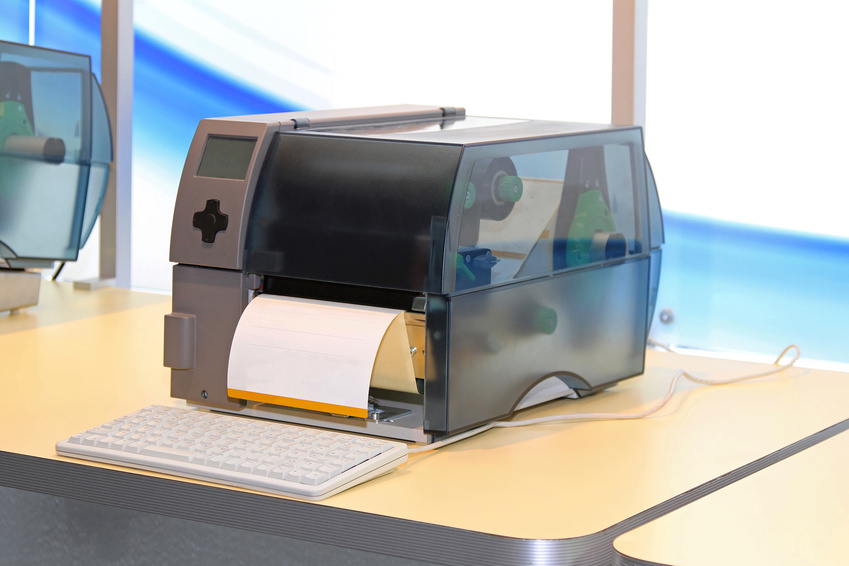 When you're presenting a product or a service, the visual component should never be neglected. Often a person's first impression is the one that remains with them for better or worse. If you need labels for any part of your business, or just to bring an idea to life, then you should be certain that you're using the best labels available. This means finding a label printer that is consistent in producing effective, accurate labels time and time again. Not sure where to begin? Follow our simple guide.
First it's important to know that there are four different types of printing technologies that are used in modern label printers. Direct thermal is the most popular type for black and white. In this technique, the printhead heats the dots of the label to color it black. Thermal transfer is similar, but the printhead melts a ribbon onto the label. For dye-based or pigment-based inks that produce vibrant colors and matte finishes, a technology known as water-based inkjet technology is used. Lastly, there is laser technology where heat is applied in the printer's fuser to bond the toner to the paper. Depending on your purposes, you will want to make sure you choose a printer that can handle your needs by using the correct technology and method.
You may be wondering why high quality custom labels are so important. New research has shown the impact of effective labels in the food industry. The Friedman School of Nutrition Science and Policy at Tufts University performed a new study which found that food labels result in a cutback in unhealthy food options by 13 percent. This is no minor figure. In a world that is increasingly visual, the way we label our products, whether they're consumed or not, is of the utmost importance. With the right labels you can influence purchasing decisions, define a brand, and impact the global market as a whole. No detail should be overlooked.
If you're not sure how to go about buying a label printer, it's good to develop a list of your wants and needs, then go from there. Want bright colors and glossy surfaces? Choose a printer that uses water-based inkjet technology. Going for a simpler look? Then perhaps a printer that uses direct thermal or thermal transfer technology. Once you've devised a list of requirements, you can find reputable companies by asking for recommendations from friends and colleagues, or by searching online. With the right labels, your ideas are sure to stand out from the noise.