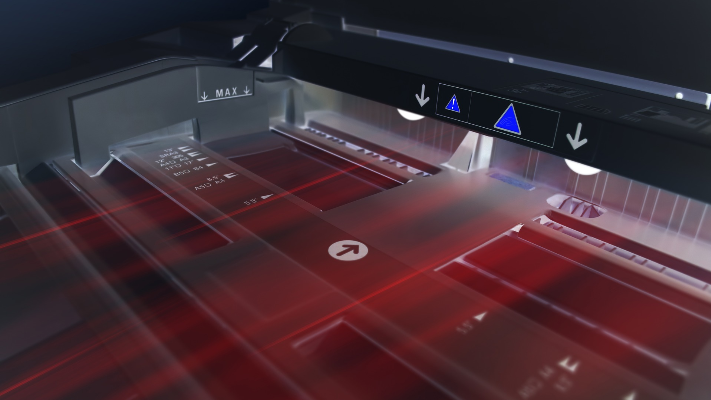 Color can increase brand recognition by up to 80%, so having the ability to customize and print your own labels gives you more control over this metric. By cutting out the middleman and investing in your own label printers, your business could stand to reap some impressive benefits that you might not have considered.
Machines like Zebra label printers put control of labeling back in the hands of businesses, giving them a wider range of control. It can help cut the cost of outsourcing to labeling providers, reduce fees, and boost internal efficiency. Printers like the Zebra label printers utilize thermal printing to quickly create high-definition images that are both long-lasting and cost-effective. If you're tired of relying on an outside source for your label printing, here is what you need to consider.
1. Thermal Label Printing is Faster
Using Zebra label printers as our main example, you can expect fast label printing that helps keep business moving without unnecessary delays. If labels are needed for individual customer items, this reduction can help your business serve customers faster allowing for more business to be conducted. Faster checkouts lead to happier customers, and by being able to get patrons in and out in a timely manner, you can help ensure that all customers have a better experience overall.
2. Thermal Printing Costs Less
Thermal transfer labels and Zebra printer supplies cost less overall than individual ink cartridges. Zebra label printers are completely inkless (direct thermal), and instead, use heat to print images and words onto paper. This ensures that your business doesn't have to spend more money on individual cartridges and ribbons and instead can focus on stocking the labels that you need.
3. Thermal Printer Requires Less Maintenance
It's always when they're needed most that traditional printers break or malfunction. This can set businesses back, costing both time and money, until they are either fixed by an employee or an outside technician. Thermal printers often don't have these issues as they contain fewer internal moving parts. This gives them a lower chance of malfunctioning overall, and in the event that they do, they are often easier and more cost-effective to repair.
4. Thermal Printers Boost Efficiency
Thermal units like the Zebra label printers tend to be more efficient than their ink using alternatives. Instead of needing to frequently check ink-levels and replace ribbons and cartridges, thermal printers will (at most) need their thermal paper rolls changed when they run out. This reduces the number of delays that employees have to deal with and instead allows for seamless printing without interruption.
5. Thermal Printers Print High-Quality Images
Traditional ink printing can be prone to smudges if touched before drying. Images can also become faded and distorted as the ink begins to run low. When printing a large batch of labels, the last thing you want is to get halfway through, only to realize that these problems are occurring. Thermal printers don't have these problems. Because there is no ink, they will not smudge, fade, or deteriorate due to UV or water exposure. This allows you to maintain high printing standards without having to constantly monitor your prints for consistency or damage, once again leading to a more productive workflow.
Thermal printers like the Zebra label printers, can offer large advantages to businesses that need fast, easy, and reliable means of printing. Thermally printed labels are not only durable and high quality but long-lasting and customizable allowing businesses to create the results that they need. If you're tired of outsourcing label printing, consider these benefits and see about investing in a thermal label printer at your location.